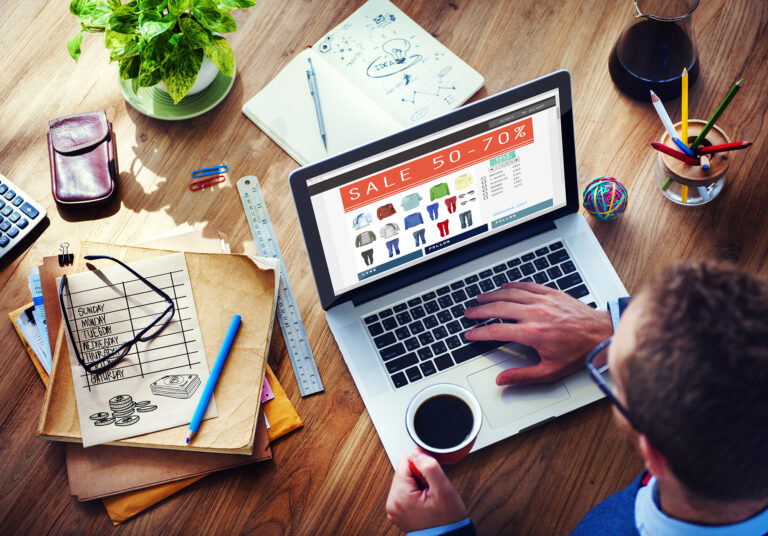 Canadians are shopping online in record numbers and COVID-19 is accelerating this trend. In fact, recent statistics published by Canada Post indicate that 8 out of 10 Canadians shopped online in 2019. They spent an estimated $65 billion and that total is expected to rise to $108 billion by 2023. 32% of shoppers indicated they expect to spend more online next year. Is your business ready to meet that demand?
Not All Online Shoppers Are the Same
What's really interesting is that not all shoppers fall into the same category of shopping frequency. The largest group of online shoppers (37%) will only purchase occasionally (2-6 purchases) while the Frequent Shoppers (24%) make 7-12 purchases, "Hyper" shoppers making 25-40 purchases and "Hyper Elite" shoppers making 41+ purchases.* Clearly, retailers are focusing on frequency with hopes of creating brand experiences that support frequent purchases.
Many large, national retailers have been working on their online shopping experience for years, and they're well-positioned to participate in this growth. They've worked through the logistics of ordering, payment authentication, integration with their POS systems and shipping. However, for smaller local and medium-sized businesses, the journey to online ordering can seem overwhelming. 
Take heart. The push towards e-commerce has spurred the creation of new tools to help businesses like yours. These tools can make the online market more accessible and create new revenue streams. "Local online shopping" is growing as curbside pick-up is becoming a popular option for smaller retailers, restaurants, farms and more! Shopify is a Canadian-based company that offers great support and a proven platform, based on a subscription model. 
WordPress also offers some great e-commerce features and is an open-source platform. The key takeaway is that creating an online shopping component to your business is affordable and absolutely necessary as our economy evolves.
What Can You Do?
At Whatever Solutions & Media Inc., we've been working with local businesses for over 20 years to help them grow their business by leveraging the web. We offer a complete suite of services – from marketing coaching and digital strategy to website development (WordPress/Shopify), social media/search advertising and email marketing. We've compiled this list of tips to help you with online marketing and e-commerce strategy. So, let's get started!
Know Your Customer
While it may seem obvious to state, we often see clients struggle with identifying who their customers really are? Just as their physical store layout and design would differ among various demographic profiles, so will your online store. Certain audiences are more likely to respond to certain types of promotions and discounts. Certain types of products are more likely to be purchased by different audience segments. 
Google Analytics can provide some valuable insight as can your staff as they interact with your clients daily. This is referred to as persona development and it's an invaluable tool in assisting you as you develop your brand's online experience. And as a word of advice, be prepared to constantly update and evaluate these 'target' shopper profiles. Like any good marksman, you'll need to constantly refine your sights.
Know Your Market.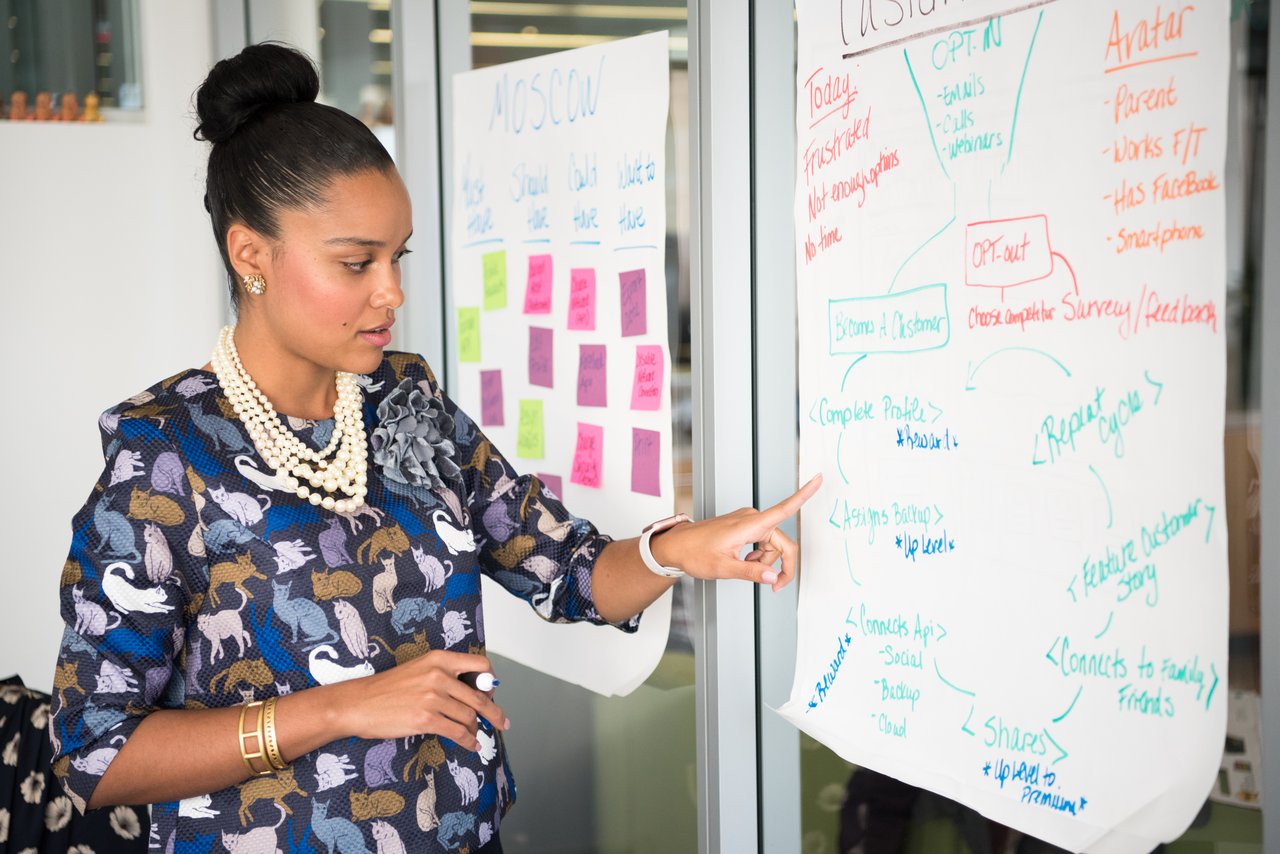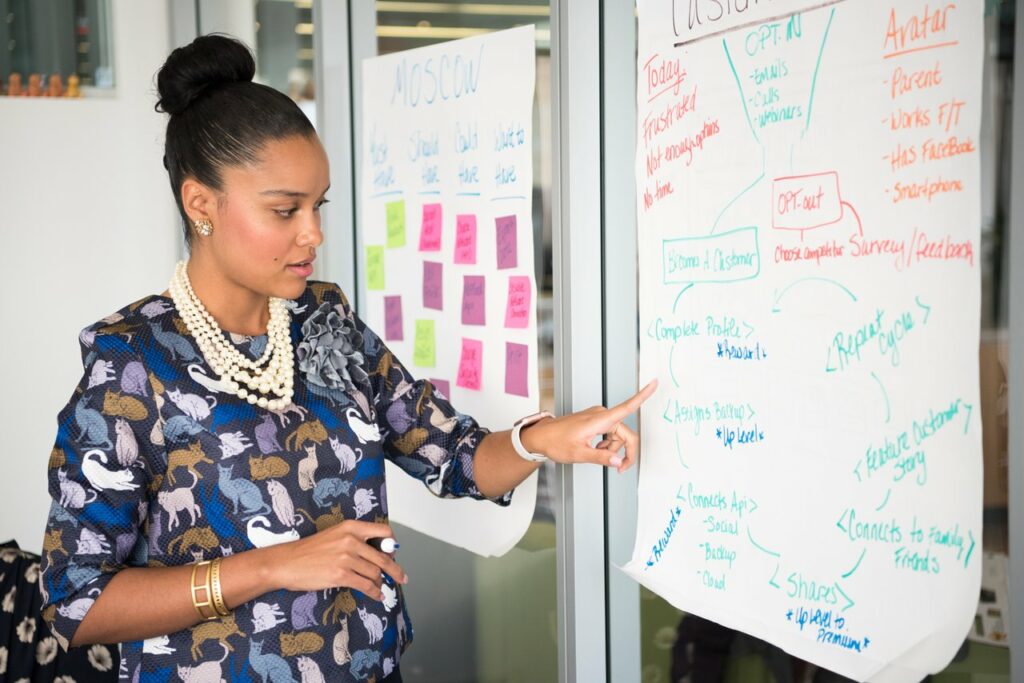 Who would have thought you could order meat, cooked meals, jewellery, alcohol or even pot online! Creative retailers including the government have turned to online shopping to create new revenue streams. However, it's important to recognize that some products are purchased more frequently online than others.
Focusing your efforts on the categories that have the highest purchase rates will help retailers who offer multiple product lines. For example, the category with the highest online shopping rates is clothing and apparel (62% of shoppers) followed by computers and electronics (41%), books (31%), footwear (30%), beauty products (29%), and home and garden products (23%). And for those who felt ordering perishable groceries online would never work? Think again this category includes 15% of online shoppers. Oh, and since we included it – 7% of online shoppers bought cannabis products. 
An interesting side note – men's apparel is leading the growth of domestic clothing purchases as it grew by 17% last year alone!
Thinking Local is Buying Local.
We've seen a real shift in consumers recently as they seek to support local businesses more than ever. The pandemic has been a major push in buying local but it's supported by shop local trends, environmental concerns, and exchange rates south of the border. Consumers want to support local businesses; online ordering with curbside pick-up has made this easy for both the shopper and the retailer. 
We've helped small businesses create online catalogues. These allow customers to find your products but don't require complicated product shipping logistics. From simple email orders to phone in and buy, shopping online can be very different for smaller retailers. However, we've also seen small retailers benefit from a move by consumers to "Buy Canadian", enabling them to secure new business coast to coast.
The key takeaway is that while you may not be ready to fully embrace e-commerce, you should be moving towards e-catalogue to ensure local customers can find your products. In Peterborough, it's a great way to engage with cottagers living outside the area and who may not be familiar with your business. 
Creating Exceptional Experiences with Online Shopping
Innovation in online shopping extends far beyond the software platform that powers your online store. Savvy marketers are creating subscription services to entice shoppers to make regular purchases and enable retailers to create predictable sales revenue. We've seen strong growth in this trend among companies selling meals, groceries and even wine online. It's interesting to note that 71% of consumers will buy more often with retailers who offer rewards and special discounts to loyalty members. This increases to 80% for customers in the Gen Z demographics. *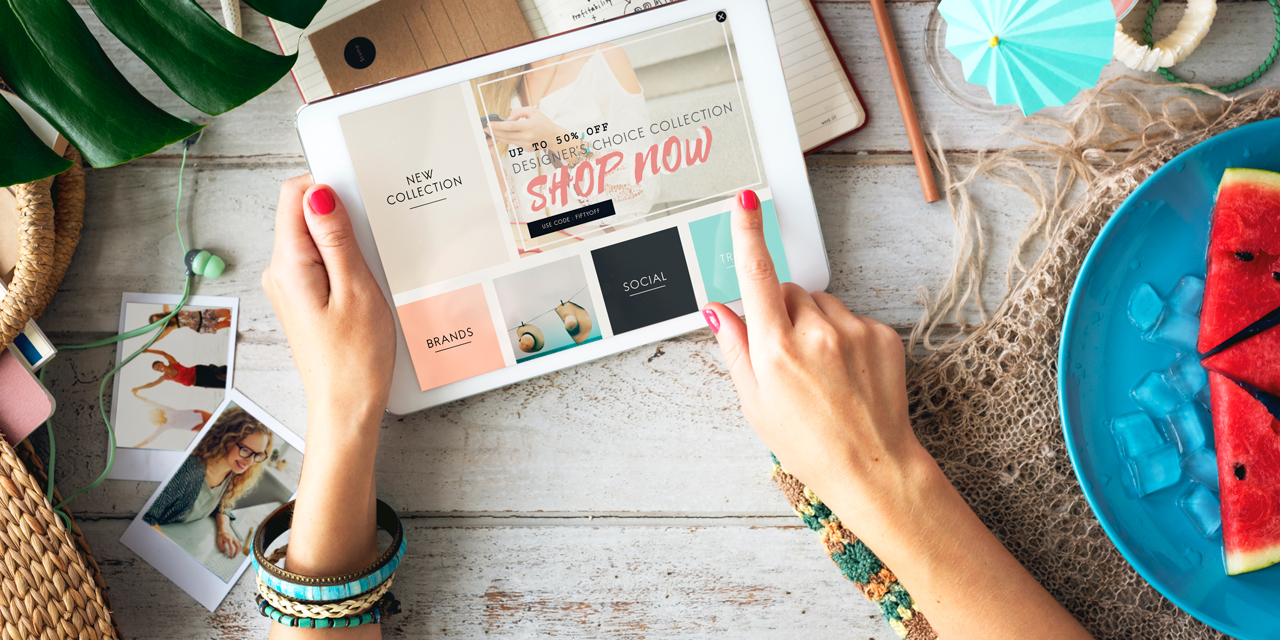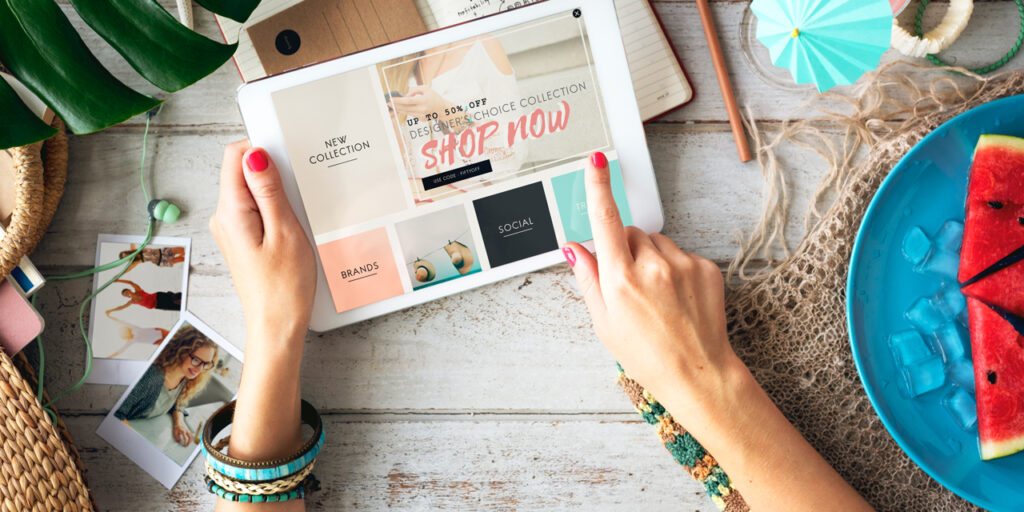 Another method of encouraging repeat sales with existing customers is the adoption of reward or loyalty programs. This is a great way to leverage email marketing by offering special promotions and discounts to your loyal 'brand ambassadors'. While email marketing may sound 'old school', the fact is that it can be one of the best marketing vehicles for driving sales today. Clients who agree to sign up for newsletters or program rewards have already made a commitment to your company. 
Rewarding this loyalty is key. All too often companies focus on new client acquisition while taking for granted those customers who have supported their business in the past. You can also consider partnering with another local business that has a similar client persona but doesn't compete with your product offering. Together, you can create joint promotions or perhaps offer to feature them in your newsletter if they'll return the favour. Online shopping offers so many ways to engage with your audience with new product releases, product knowledge, and more!
Create a Digital Main Street
Just like building a physical store, you can't just create the online store and wait for customers to arrive – you've got to promote it and drive traffic to your location. Social media advertising, search engine marketing, and email campaigns can be very effective as you can offer timely promotions and a live link to "Buy Now".
Identify the channels that make the most sense for your business. Are your products visual and therefore might benefit from a platform like Instagram or Pinterest? Are your customers actively searching for your product or service? When you have identified who your customers are you will be able to determine where you can reach them, and help them find your business.
It's important to note again – your online shopping journey may be developing an e catalogue for curbside pickup and not be a fully developed online purchase model. It's often a great way to generate more sales and make doing business with your company easier.
Continuous Improvement
Let's face it. Consumers are being bombarded by different offers across different platforms and it can seem overwhelming for a business owner to understand where to start? The key is in developing a digital marketing strategy and ensuring you have metrics in place to measure your progress. What do you hope to achieve? The key to effective online selling is to set attainable goals that are specified and realistic.
 One of the key advantages of online selling is the data that you have access to. Tools like Google Analytics give your insight into website traffic and consumer behaviour. Ad Managers allow you to understand Click-Through Rates and conversions. E-Commerce platforms provide detailed information on things like abandoned carts. There is a wealth of data you can use to make your business better.
Ultimately, a goal such as "sales growth" is linked to how many people will click on your ad, and then made a purchase. This is a conversion. There are many factors involved in multiple touchpoints your customer has with your brand. You have to regularly audit your marketing materials to better understand what works.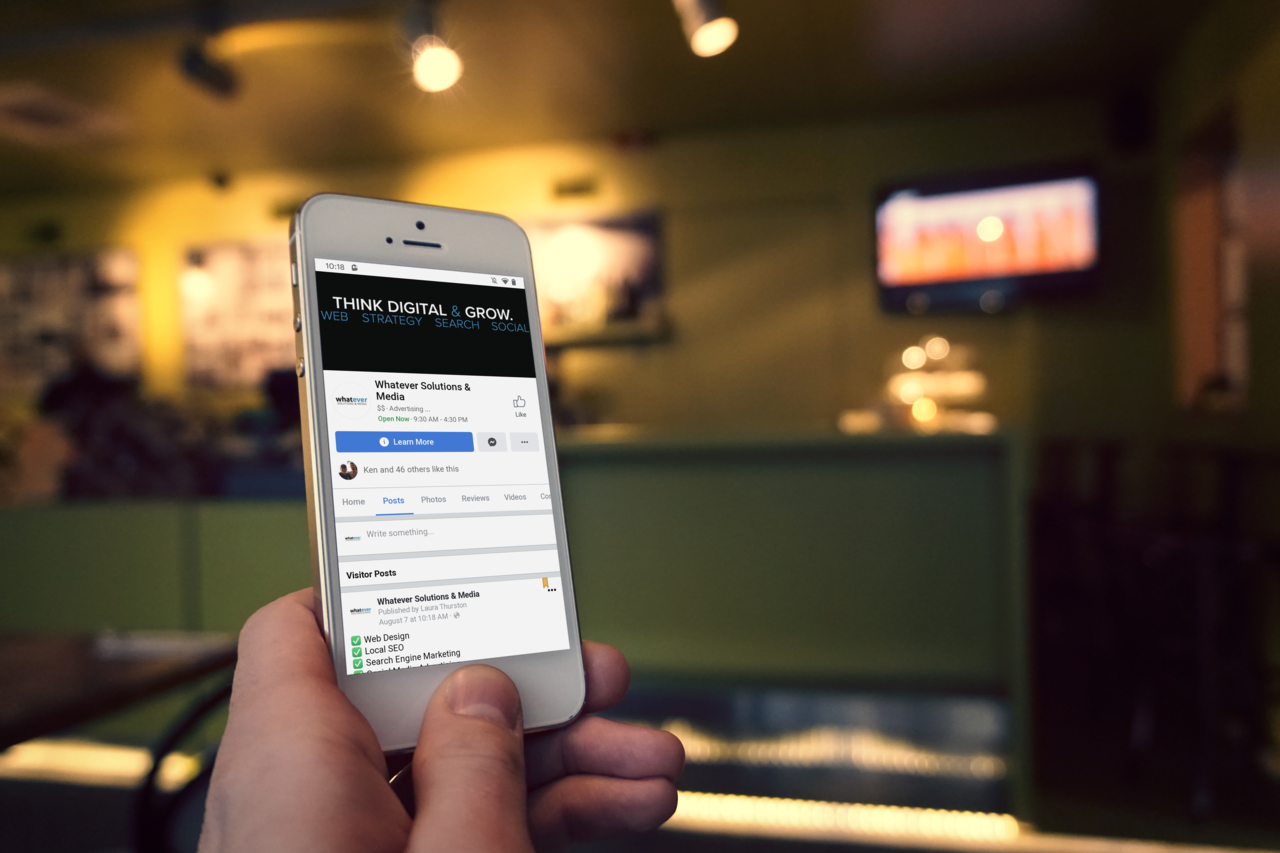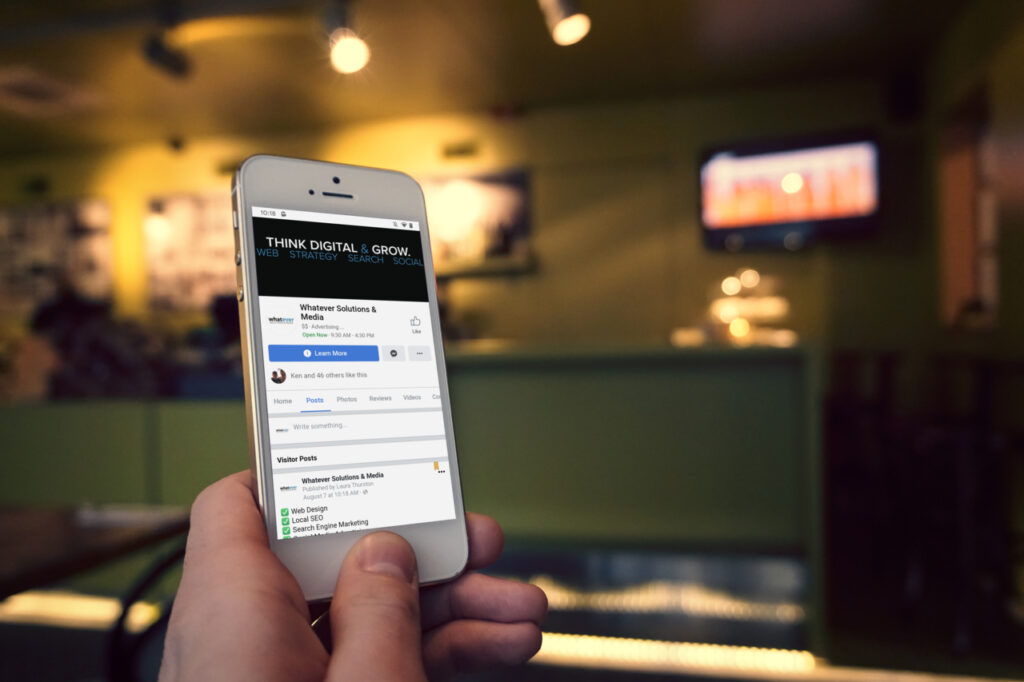 For example, abandoned carts can be seen as lost sales, customers so close to converting but who walked away. But why? Was your check out process too confusing? Are they looking for a better deal? Since the move to online selling really is more of a 'journey than destination', it's important to try new things and measure their success. 
If it's not working, mix it up and try something different.
---
Learn More
At Whatever Solutions & Media Inc, we love working with local businesses to help them find ways to leverage the web. It's not enough to have a website anymore. You've got to ask "what's it doing for my business and can it be doing better?" If you're curious and ready to ask those questions, reach out. We'd be happy to chat. Mentioned you read this article and we'll throw in a free video with your website development project ($3500 value).