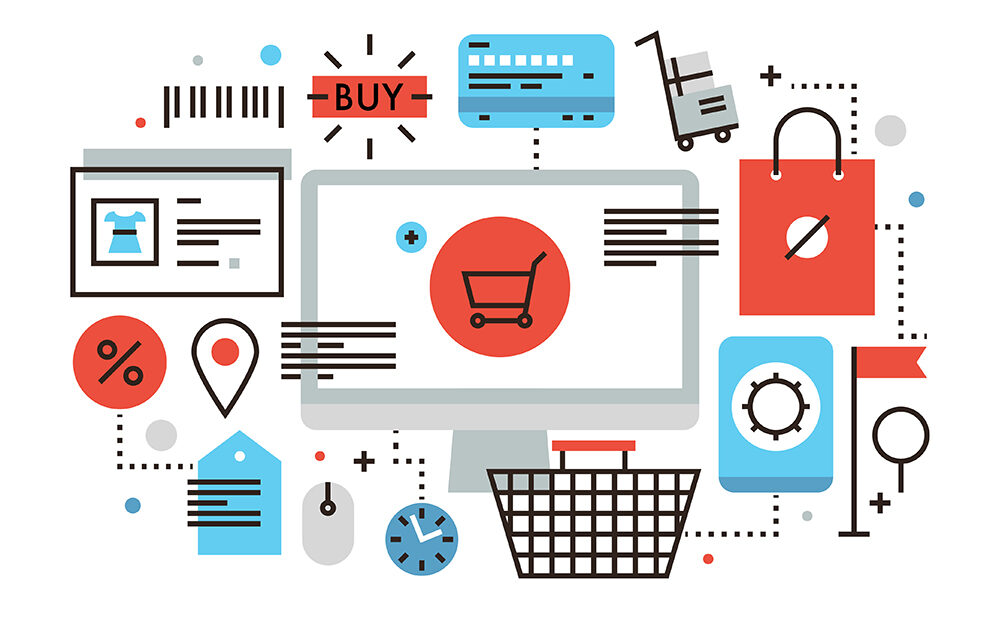 This year we have seen tremendous disruption across industries, but one of the most impacted has been retail. Retailers of all sizes have scrambled to meet new challenges. From the shutdown of physical stores to Amazon's shipping delays, no one has escaped the effect of COVID. We have seen that the businesses that have focused on their online sales tools are coping best. COVID has accelerated online shopping trends this year by as much as 500%. Keep reading to learn more.
The E-Commerce Boom
Online retail has been rapidly growing for years, but the pandemic has encouraged these trends. Consumers make more of their purchases online every year, but we have seen the most significant increase in this trend this year. Experts say that COVID has accelerated the shift to e-commerce by five years.
In 2020 alone, the number of businesses that offer "buy online, pick up in-store" options has grown 500%, now almost half of the top 500 retailers offer this option. E-commerce sales saw a 31.8% increase in the second quarter of 2020. By comparison, the previous Quarter over Quarter increase was only +2.4%.
New Trends in Online Shopping
These steep increases represent the devastating impact of COVID on retailers and their need to adapt quickly. It is important to understand that the behaviours consumers are developing now are unlikely to revert once the pandemic is over.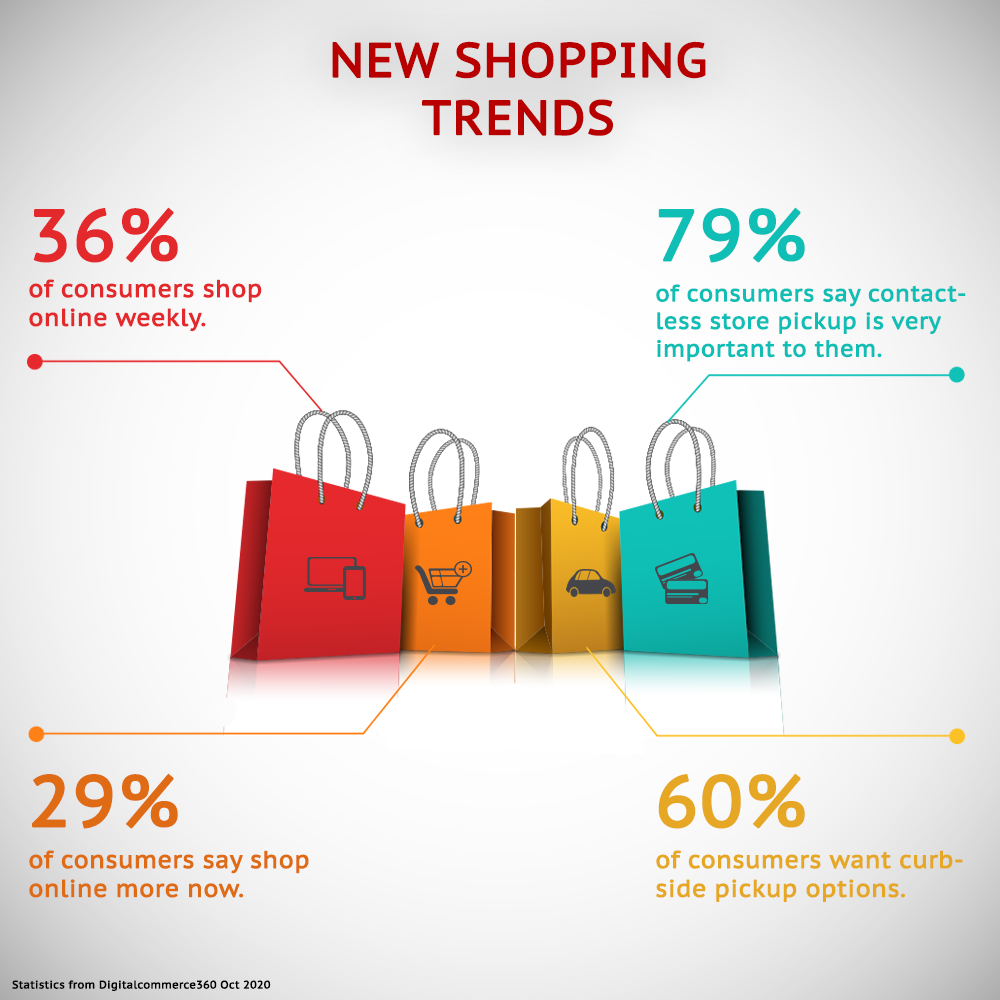 A recent consumer survey by Digitalcommerce360 reveals that 29% of consumers are shopping online more now. Over a third of respondents indicated they shop online every week. Businesses that are not offering online shopping options are potentially missing out.
Consumers are now spending 76% more online than in 2019. This doesn't have to contradict trends like shopping locally. According to a recent survey by Nextdoor, 72% of respondents plan to support local businesses more often moving forward. Being able to pivot now with online sales tools will allow you to take advantage of online shopping trends and build relationships with local consumers.
What Can Your Business Do?
Some of our clients have concerns about managing a full e-commerce solution. Local businesses often don't need the added hassle of dealing with delivery or shipping costs. The good news for businesses like these is that they can still take advantage of these online shopping trends.
60% of respondents want curbside pickup options for the stores they shop at. Buying online and picking up in-store or curbside has increased 259% over the last year. More businesses are offering the service because it is more convenient for customers and safer.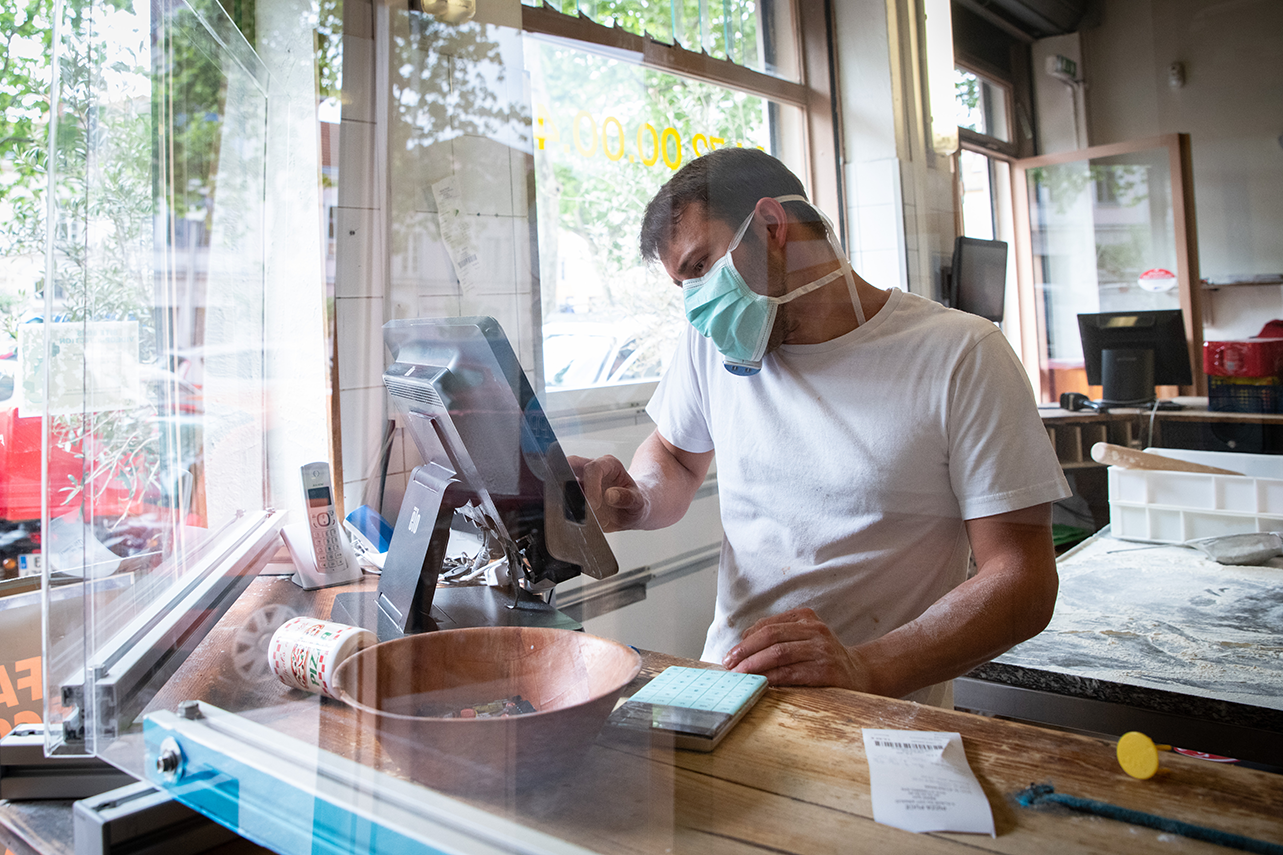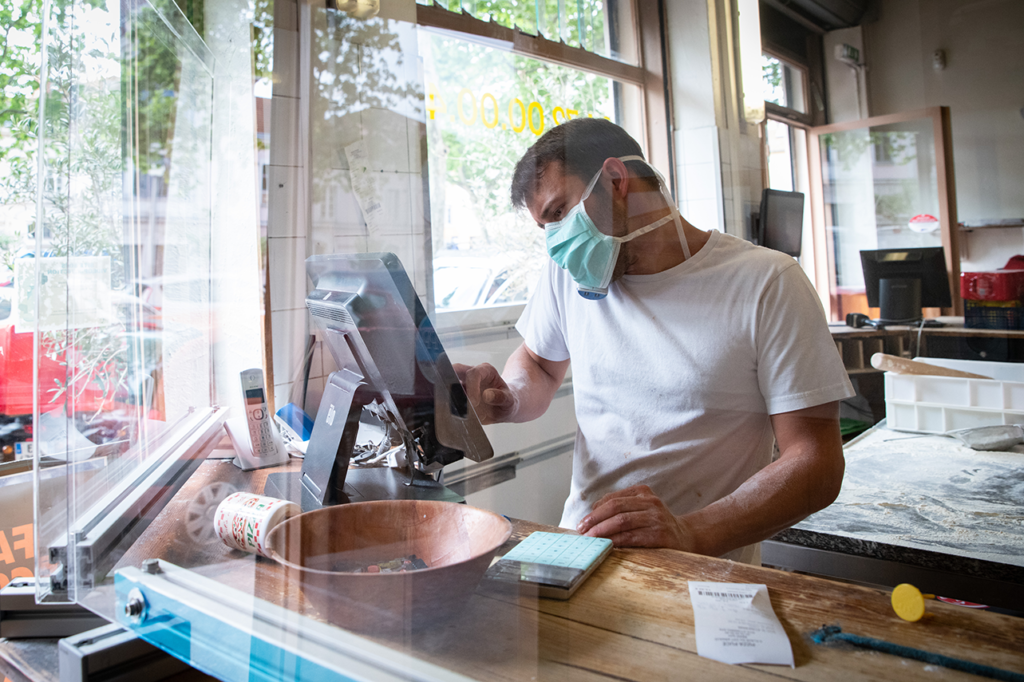 Adding basic online shopping tools that allow your customers to select items, order, and even pay online will help your customers feel more comfortable. Or consider a simple e-catalogue that enables them to browse products online before ordering by email or phone. Then use contactless payment options to complete the sale.
The good news is it is not too late to get on board with this trend. There are many tools available to help businesses offer their goods or services online. At Whatever Solutions & Media, for over 20 years, we've helped businesses across Peterborough and the Kawartha's with build mobile-friendly e-commerce websites. If you would like to learn more about how your business can leverage online sales tools, please call us at 705-749-6325x 212.