Graphic Design & Print Marketing
Our graphic design team can give your brand an updated look and feel.
In today's world, the average person is inundated with a million and one messages from brands/organizations every single day. In order to get your message across you need to give a good first impression. Our graphic designers will help you do that.
Brochures & Business Cards
Brochures are a timeless marketing piece that can do big things for your business. Get your message across fast while pulling the reader in for more.
We can set you up with a brochure that tells your brand's story. The brochure's design will leverage professional-looking photography that works with your branding and message. Our graphic designers have 20+ years of experience designing company brochures, so you can be confident we have some tricks up our sleeves.
The brochure design process will be efficient and we'll work with your deadlines and needs to produce something we are all proud of. Brochures are nearly mandatory for local businesses and we'd be happy to design yours!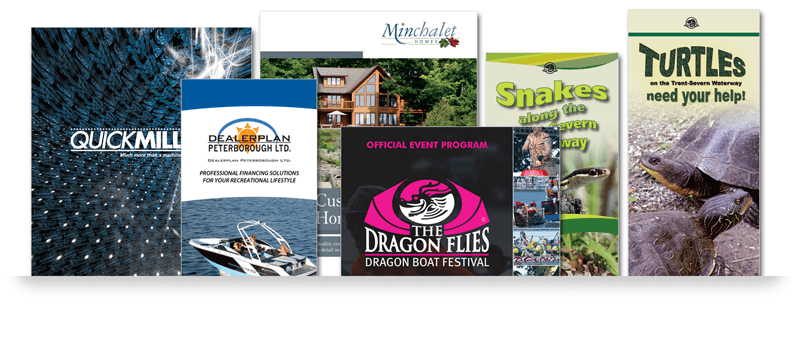 Printing
Your brand should have the same look and feel regardless of where it's displayed. Our graphic design services can help you achieve this. We'll give your brand continuity, and deliver a seamless look and feel from brochures to business cards, to posters and displays.
Experience the benefits and convenience of working with a full-service graphic design agency. If you are interested in learning more about our graphic design services, please get in touch.