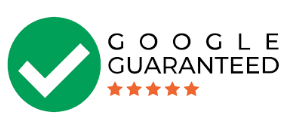 Google is constantly looking for new opportunities to provide users with accurate and reliable search results. The Google-developed its Guarantee Program to establish trustworthiness among home services such as plumbers, HVAC technicians, and locksmiths.
In this article, you will learn more about the program. We believe that the Google Guarantee program will make a big impact on search in the future for many local businesses.

What is The Google Guarantee Program?
The 'Google Guarantee' is a Local Service ad feature that promotes service providers who qualify and offers users peace of mind. The program is available in the US and Canada for a limited number of service professionals, including HVAC technicians, locksmiths, and plumbers.
This program was launched to increase customer confidence in listings for these types of businesses and prevent fraudulent services. When you join the program Google provides a sort of insurance against any work booked via your Local Service Ad listing. Vendors have to qualify through Google's advanced verification system which includes verification of certifications and background checks.
A powerful online lead generation opportunity
Google promotes your business at the very top of the search results page. This puts your business ahead of all your competitors. Your listing is also accompanied by a small green checkmark denoting your business has been verified. Similar symbols are used on social media platforms across the web and carry an inherent premium status for many users.
This premium placement and the approval of Google boost the chances of your listing being selected for a local area search.
What does Google Guarantee cost for a business?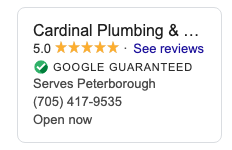 Google Guarantee listings are different from traditional Pay-Per-Click (PPC) ad campaigns or the organic search results for your business. Your business name, Google Review score, service area, and phone number make up your Local Service Ad. Google determines which ads are appropriate based on the user's location, the service requested, the Google Business Listings of local businesses.
If a user contacts a business via their Local Service Listing, then users will be charged a flat fee for that successful lead. The cost of the lead may be more expensive than PPC ads; however, the cost of leads is more consistent. Google only charges for real leads like phone calls rather than clicks to a website.
Why Google Guarantee attractive to Customers?
The program offers customers of businesses that advertise using Google Guarantee ad, a guarantee that if they aren't satisfied with the work done, Google may refund up to $2000. Only services booked through Local Services are eligible for the guarantee. Not covered is the responsiveness of the service provider and any cancellations.
For a claim to be valid, users must submit it to Google within 30 days of the service completion date. Google will contact the business owner to learn more about the issue. Consequently, service providers are allowed to make things right with customers. After investigating the claim, Google decides on a proper resolution.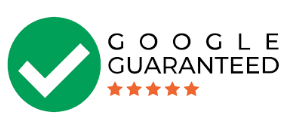 How Do I Get listed in Google Guarantee Program?
To learn more about the Google Guarantee Program contact us. We can help determine if your business qualifies and how you can improve your online identity.