76% of Canadian Households are Shopping Online
That's a lot of people! Getting started with an online store is easier and more affordable than ever before. For small to medium businesses, massive growth and success on the web are within arms reach.
1) Stay Open 24/7 Without Working 24/7
Sales can be made at any time. Go to your kid's baseball game, have a nap, go camping. Your online store will keep doing its thing!
2) Make it Easier For People to Buy Your Stuff
You're probably using social media and other online tools to reach your audience. Instead of relying on your customers to come into your store, make it easy for them to buy your products with an online store. Promote your online shop through social media and turn passive internet browsers into customers.
3) Good Product Reviews (The Online Version of "Word of Mouth")
Word of mouth is one of them, if not, the most powerful forms of marketing. If your quality is good and the service is great, people will talk about it. This applies on the web as much as it does on the street. Building up positive online product reviews will do nothing but boost your business. Not only will more people buy your products online, but in-store purchases will also increase, too.
"Consumer reviews are 12 times more trusted than product descriptions."
4) Go Global
Without the confines of brick and mortar, you can sell your products to whoever and where ever you like. The tools are available to ship your products where they have to go. Selling across the globe is no longer reserved for big corporations and industry giants. Small to medium businesses can play the same game using a well thought out e-commerce and marketing strategy.
5) Capitalize on Holidays & Special Events
Holiday online shopping is huge in Canada! Many people prefer to do their Christmas shopping in their PJs at home, instead of dealing with the massive line ups and crowds that seasonal shopping brings out (me included). If your products are not available to order online during the holidays, you're missing out on a massive number of potential customers.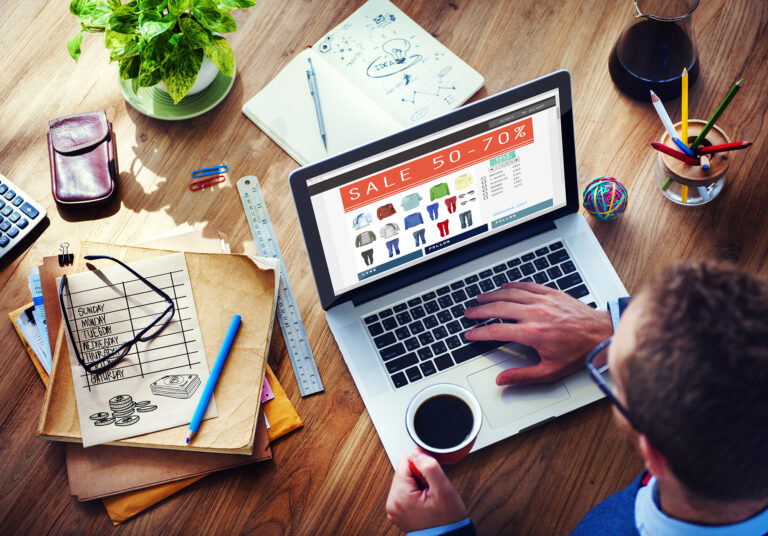 If you would like to learn more about online stores and how much it costs to get set up, contact us.