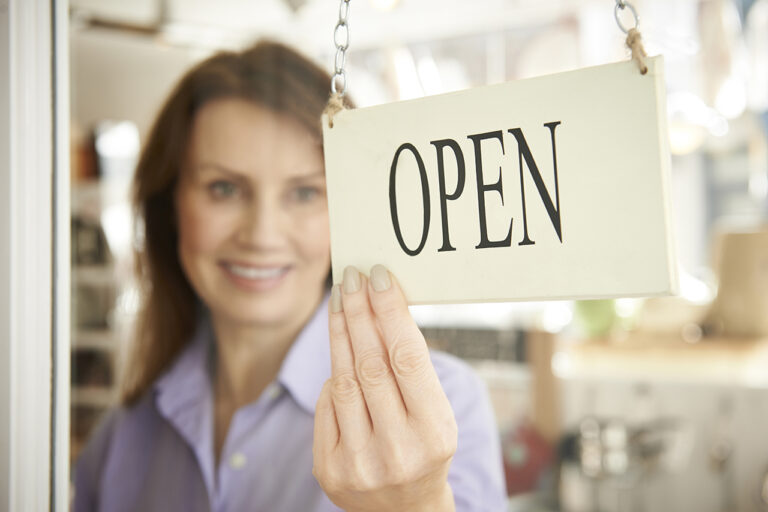 COVID has forever changed the way businesses and their customers interact. Even as the restrictions begin to ease, COVID has established or accelerated trends that directly impact all aspects of business. Here are tips to help you navigate the new normal.
Identify the Measures Your Business has Taken to Protect its Staff and Customers.
The number one thing consumers are concerned about is safety. What can you do to protect your staff and your customers? How will you implement them effectively? For stores, this could include limiting the number of customers inside at one time, marking social distancing on the floors, installing sneeze guards. For home service businesses, this could consist of providing staff members with gloves, booties, and a sanitizer, limiting contact with customers.
To create these strategies, consider how customers interact with your business and if any of your services can be "contactless." Educate your staff on the new measures and give them the agency they need to carry out their duties safely
You will also have to explain your solutions to your customers. Post them in your store, on your website and your social media or explain them via a pre-service call. This will help ease the transition.
Communicate with Your Customers
Your customers are online. Usage is up across all social media sites, with platforms such as Facebook experiencing as much as a 70% increase in traffic. If you are not already engaging these platforms, you are missing out.
Social media is the perfect place to give your customers real-time updates on your business. Share your new COVID policies, how you are supporting your community and even just updates to your hours or service offerings.
Your social media content should feel authentic. Sharing behind the scenes images and video or even imperfect moments can help your customers connect with you as people rather than just another brand. Avoid the hard sell, opting instead for offering empathetic solutions or uplifting content.
Optimize Your Website
While most businesses have websites, many have set them up and not given them much thought. To succeed, businesses will have to re-evaluate their websites and marketing materials.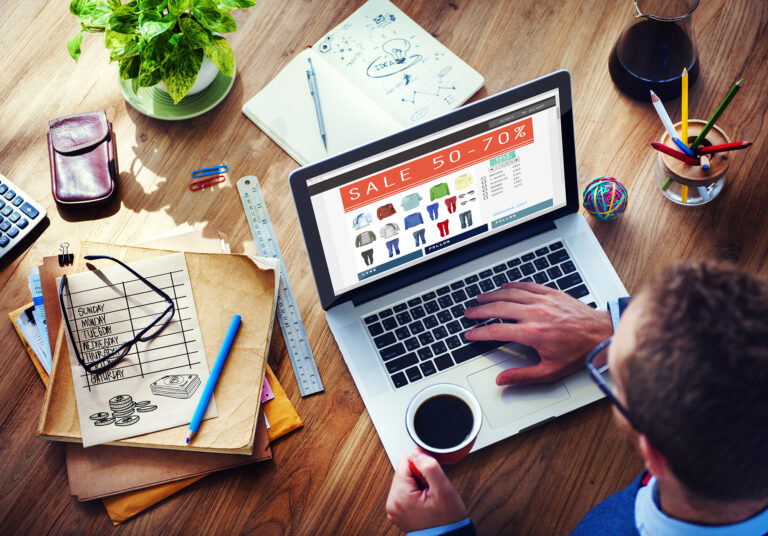 Your website SEO is crucial to how well your website ranks on Google when a customer searches for products or services like yours. As much as 53% of users click on the organic search results, so ranking high on the search results page is critical.
Google's algorithm assesses the value of a website against a search term. They measure you against your competitors using three key factors – We like to refer to them as "ART" – Authority, Relevance, Trust. Good SEO is a combination of technical elements and the art of content creation.
How can your website be improved?
Review Your Current Marketing Channels
Traditional marketing channels are suffering right now. Print, radio, and even TV are reaching fewer people prompting businesses of all sizes to shift their marketing budgets online. Digital marketing gives you the power to better reach your customers.
Ads on Google, Facebook, and Instagram are not only highly targeted but extremely effective. You can target your perfect client, test different messages, measure responses, and adapt in real-time.
Monitor, Measure, & Manage
There is a wealth of data available online that you could be tapping into. Facebook, Google, and other platforms are tracking everything about your customers and you can access that data. You can get real-time data that will help you better understand your customers and help you optimize your website and business.
It can be easy to overlook these tools, but they are a powerful resource. They give you the power to drive your marketing with real data.
At Whatever Media we have helped businesses across Peterborough and the Kawarthas grow with online advertising. If you would like to learn more about how your business can benefit from a digital marketing strategy please call us at 705-749-6325.